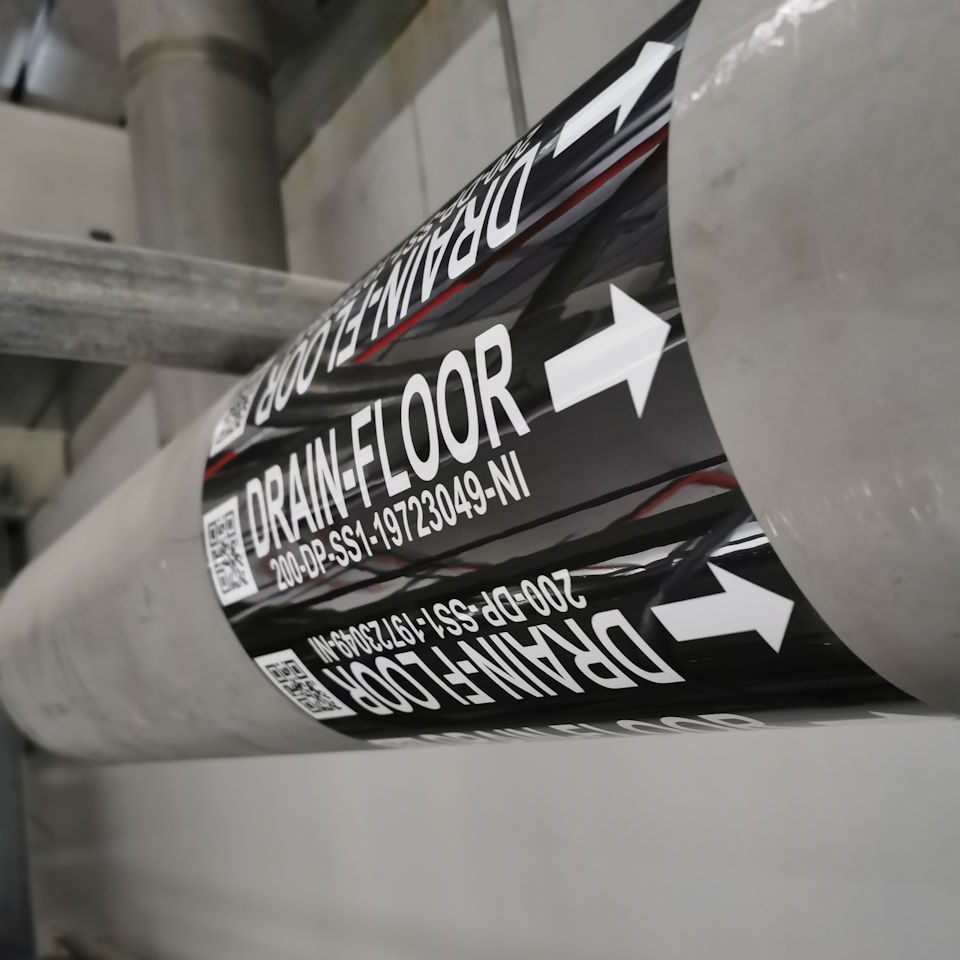 IDIGO Pipe Markers
Pipe Marking Role & Benefits

Quick Content Identification
Adequate pipe marking allow quick identification of pipes content and valves function using relevant color code and legends.
Correctly defined and installed, pipe marking tapes and valve tags increase safety, facilitate maintenance and minimize downtime while simplifying commissioning and ensuring regulatory compliance.
IDIGO Pipe Markers Characteristics
All our pipe marking tapes are overlaminated to protect their colors and legends.
Fully adhesive or self-securing, compliant with ASME / ANSI / ISO standards and customized to your requirements, they are available as wrap-around, half-wrap, single labels or plates for pipes of any diameter.